Together/Apart
A virtual space that aims to foster community and friendship through art and creativity.
Together/Apart is a project created for Friendtorship, a class at Portland State University that brings art + design students and local middle and high school students together to collaborate on creative projects, build strong relationships, and have fun.
Because of the COVID-19 pandemic, Friendtorship had to reimagine the way in which it connected college and middle and high school students. Our team was approached by Lis and Lo to design and build a virtual space to connect students and the local community. Together/Apart continues to serve as an integral part of the Friendtorship class.
Check it out
here
!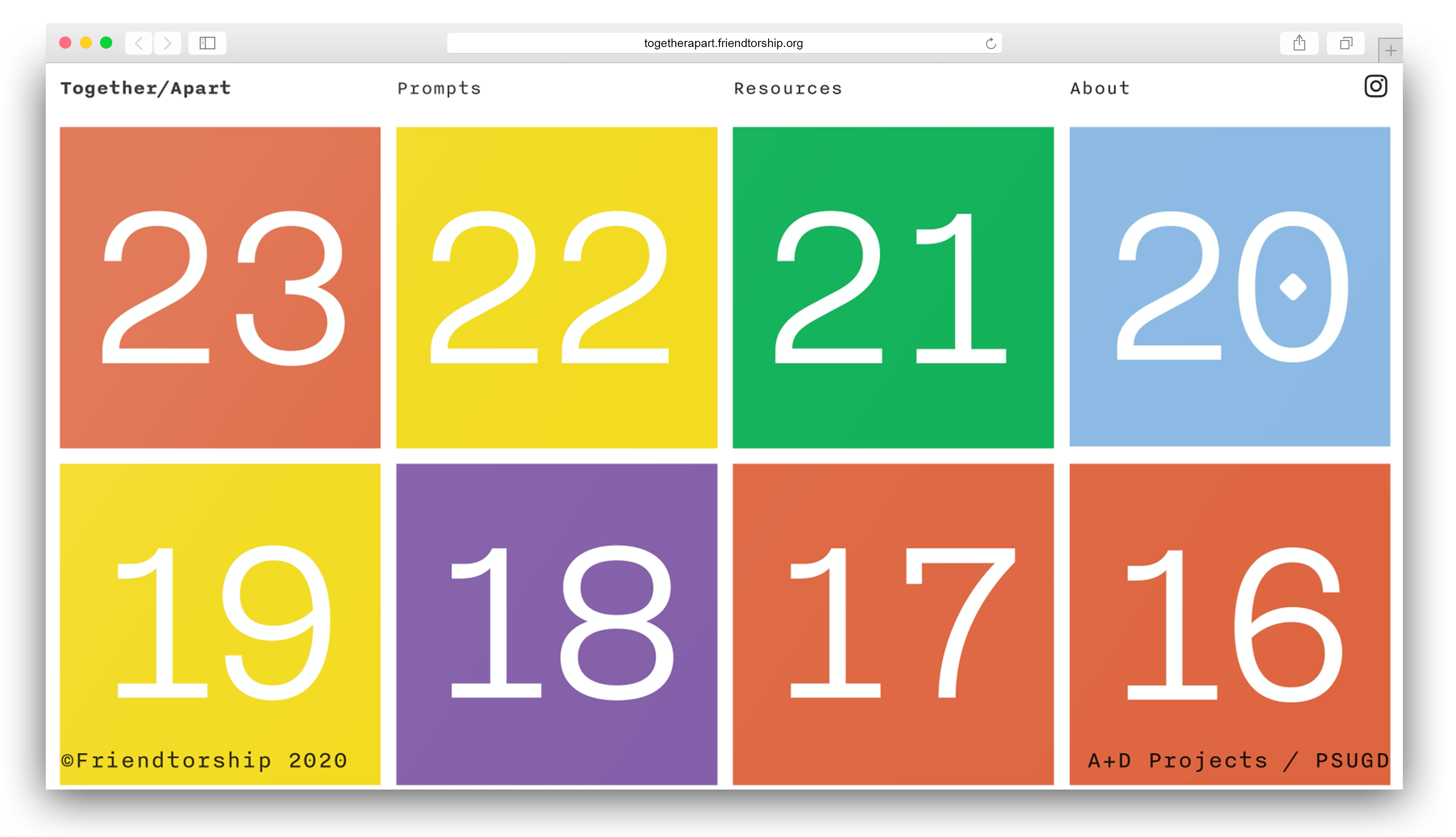 In addition to the website we developed branded social media content that 'took over' existing Friendtorship social media channels.
A glimpse at the backend content management system we built in Google Drive.